Annabeth Rosen: Fired, Broken, Gathered, Heaped
Exhibition Identity and Marketing Materials
This exhibition showcases over twenty years of the work of pioneering ceramic artist, Annabeth Rosen. I created the identity using the typeface Saol Display, as its confident structure and exaggerated details reference Annabeth's work, while fulfilling her desire for a refined, typographic approach.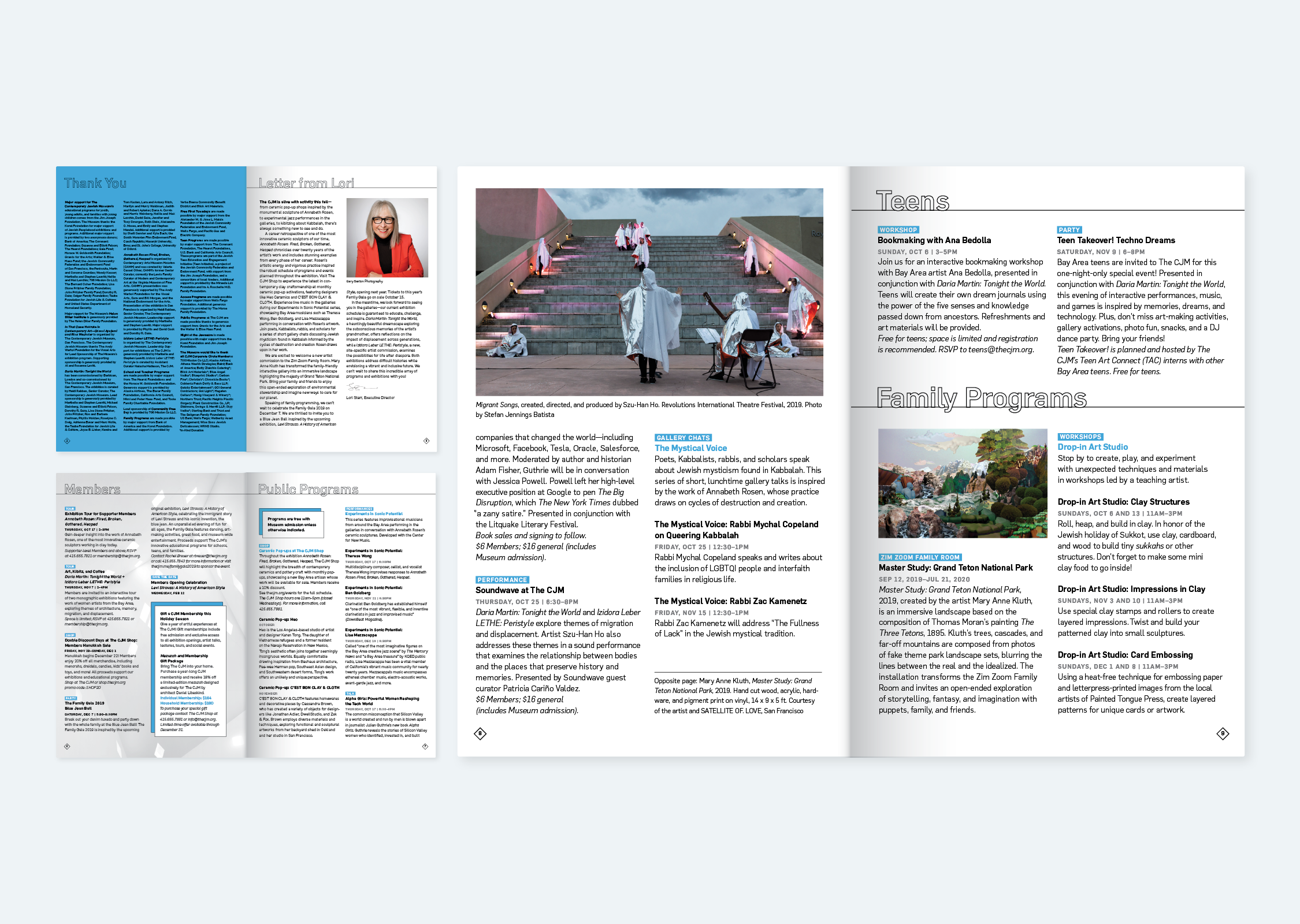 CJM Program Guide
Print Design
In addition to mounting world-class art exhibitions, The Contemporary Jewish Museum hosts a rich assortment of public programming. To clarify and elevate this content, I updated the format, grid, typographic system, and information organization of this quarterly guide.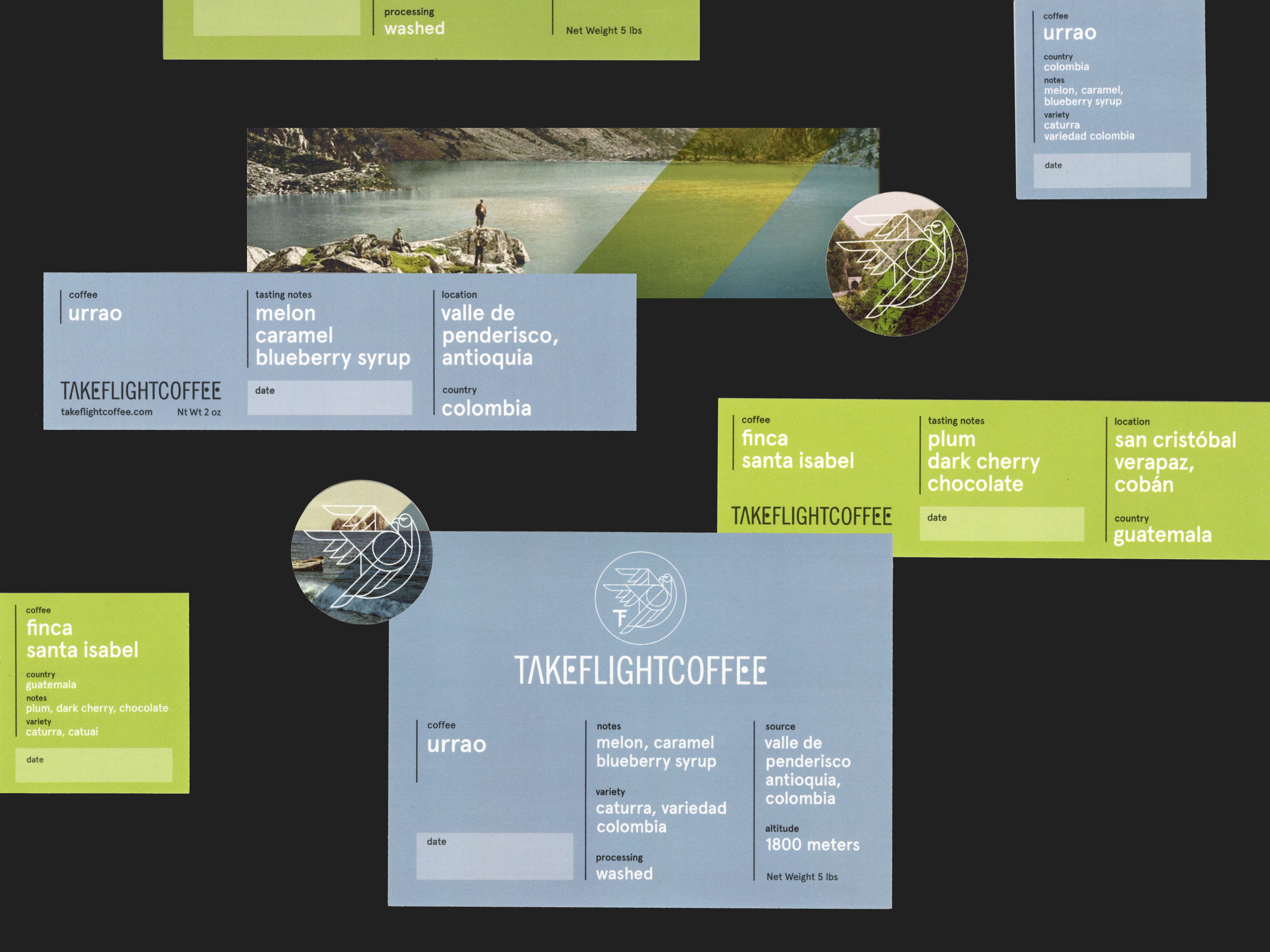 Take Flight Coffee
Packaging, Labels, and Merchandise

Materials for a boutique coffee roastery focused on building relationships with local producers and sourcing single origin beans. Identity and Creative Direction: Jeremy Mende. Photography: Robert Couto.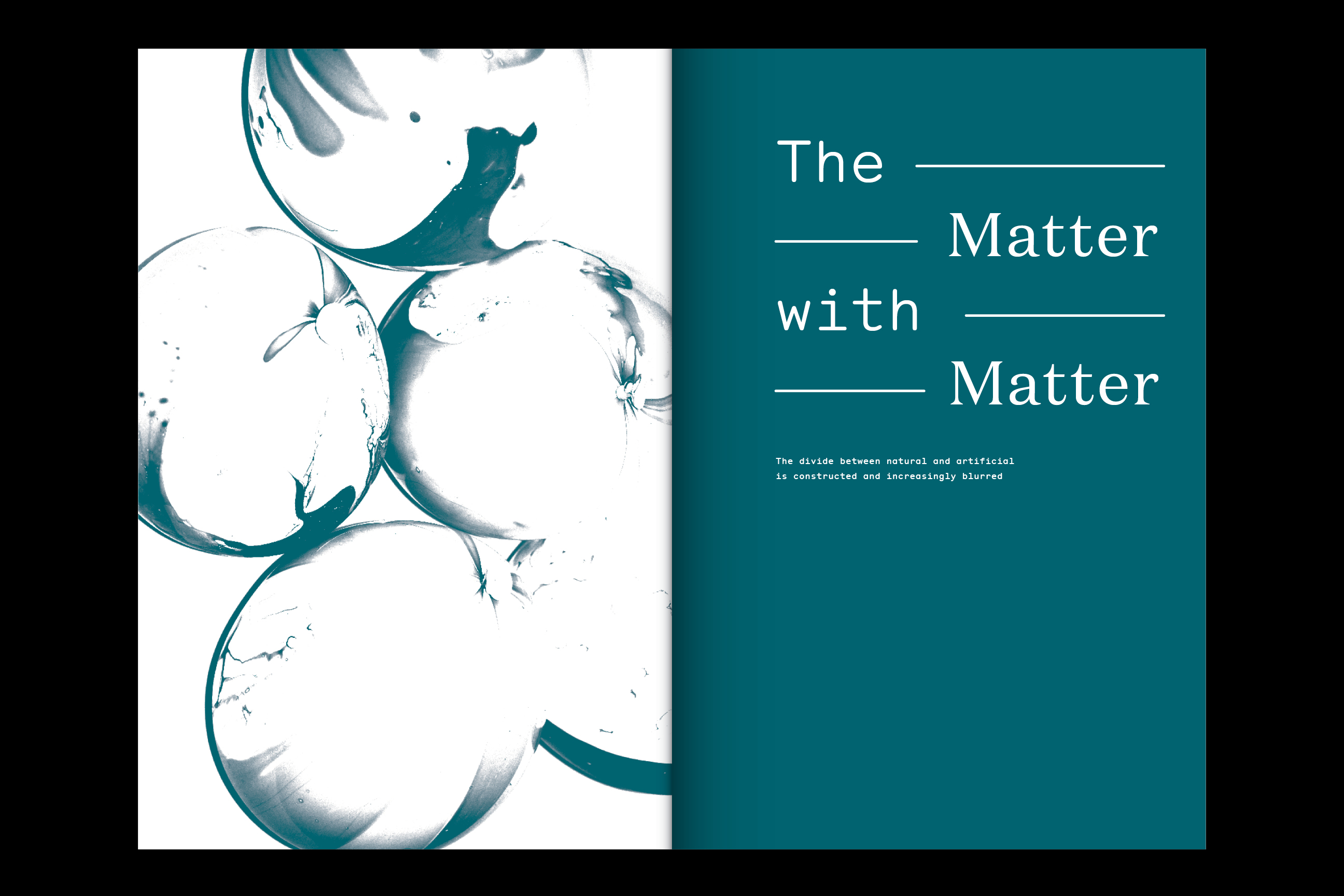 A collection of self-directed studies exploring how ecological relationships manifest in graphic design. This guide contains twenty-eight projects, interviews with Mark Dion, Alexandra Daisy Ginsburg, and Lara McCormick, and five essays. 6x9in, 404 pages.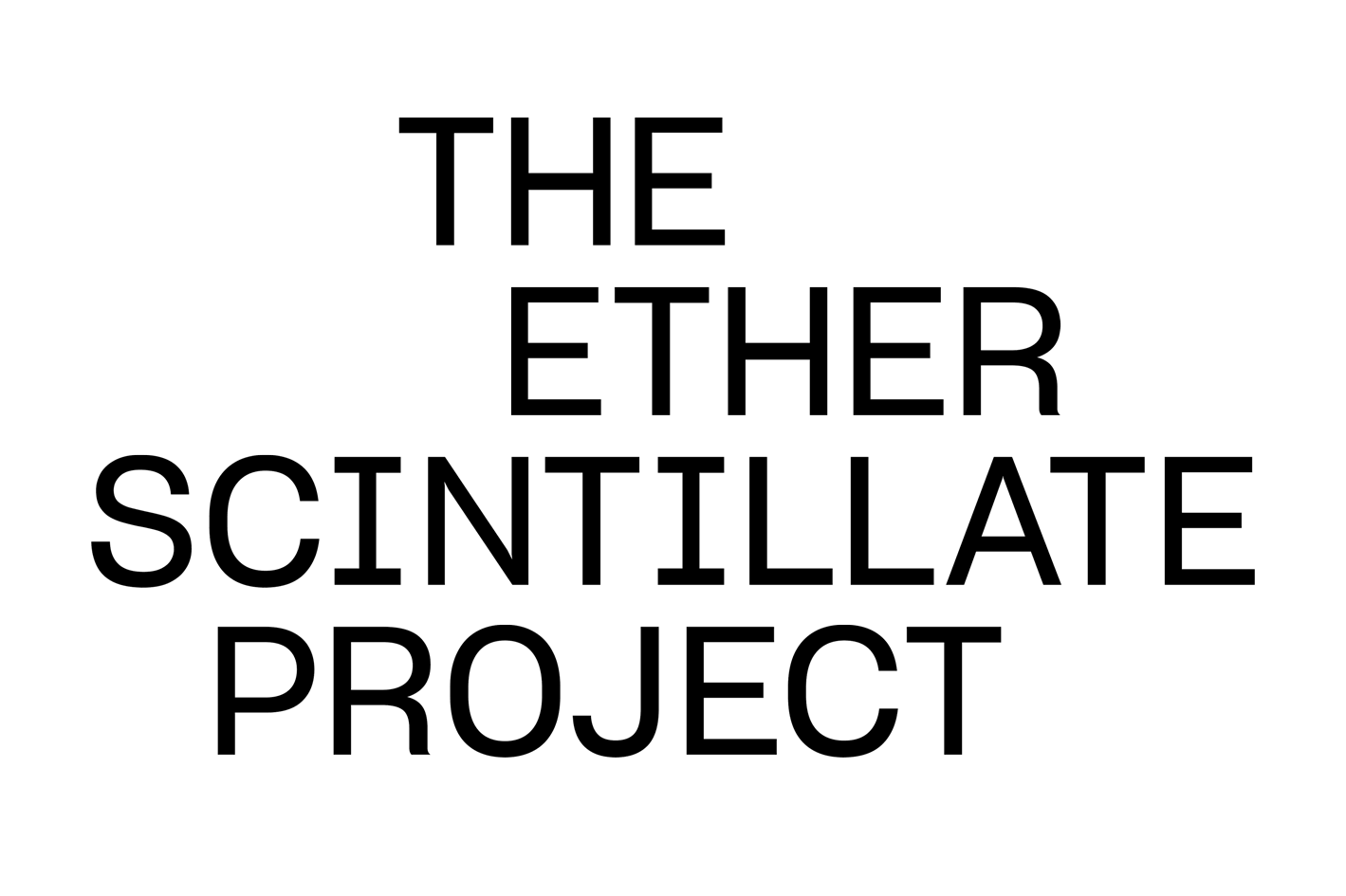 The Ether Scintillate Project
Speculative Design
This sampling kit, instructional guide, and website are intended to complicate our concept of individuality. Users are guided through a ritualistic process to discover what form their bodily matter took before it was considered human—revealing that our bodies are part of the constant, messy exchange of matter on Earth.