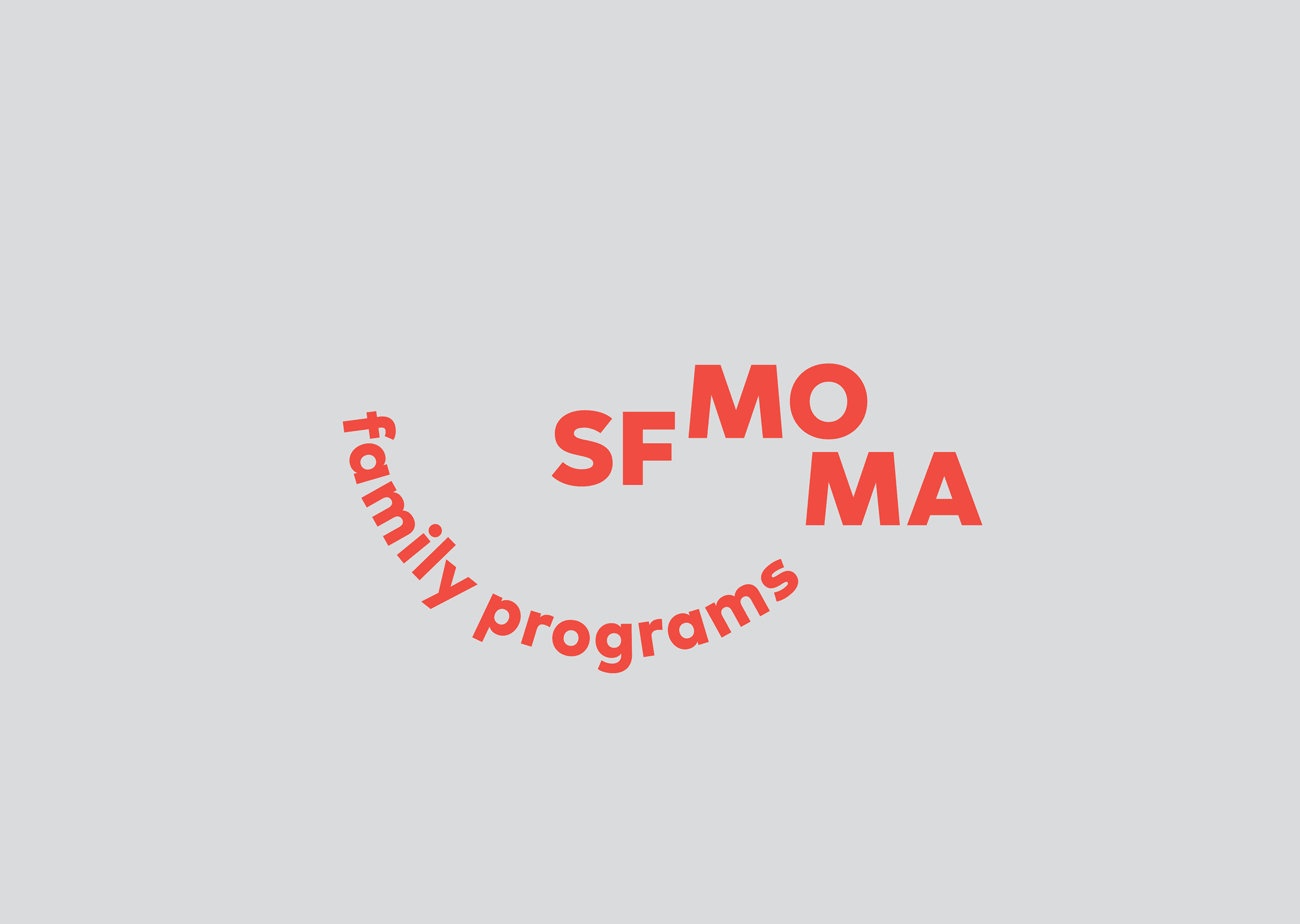 Family Programs
Identity, Visitor Guide, Stickers, and Tablecloth
In order to promote SFMOMA as an engaging place for families, I collaborated with the education department to create a sub-brand for Family Programs. We produced two visitor guides and various swag that make the art fun and easy to interact with.

SFMOMA Exhibitions
Exhibition Graphics
Exhibition Graphics from Close to Home: Creativity in Crisis, Alexander Calder: Dissonant Harmony, Shifting the Silence, and Greater than the Sum: Art of California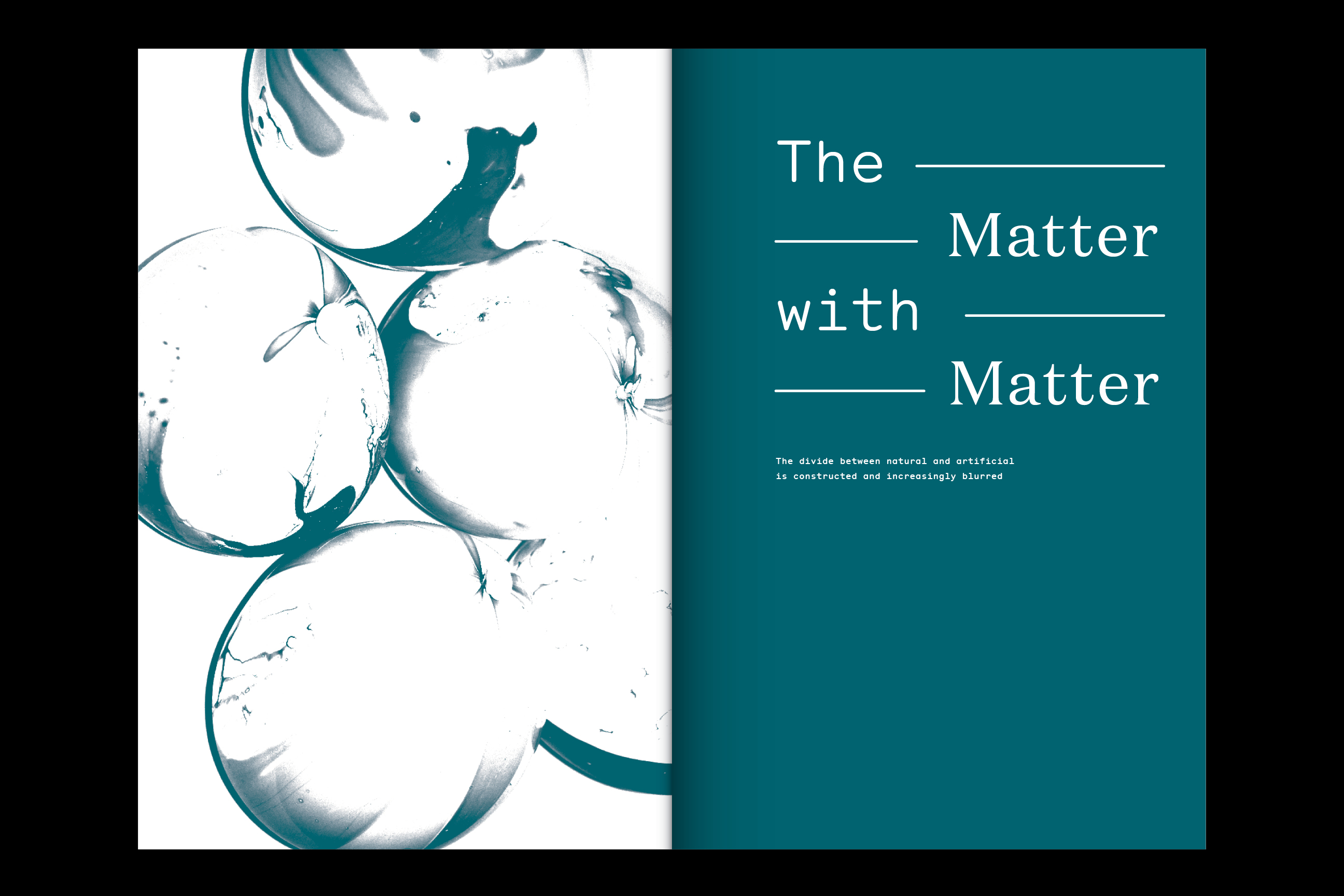 A collection of self-directed studies exploring how ecological relationships manifest in graphic design. This guide contains twenty-eight projects, interviews with Mark Dion, Alexandra Daisy Ginsburg, and Lara McCormick, and five essays. 6x9in, 404 pages.
Annabeth Rosen: Fired, Broken, Gathered, Heaped
Exhibition Identity and Marketing Materials
This exhibition showcases over twenty years of the work of pioneering ceramic artist Annabeth Rosen. I created the identity using the typeface Saol Display, as its confident structure and exaggerated details reference Annabeth's work while fulfilling her desire for a refined, typographic approach.